In the area of East Sarajevo tourism is a strategic economic sector, because this area is characterized by great tourist potential. Despite the great potential for tourism development, due primarily to the natural potential of the area, tourism is most developed in the municipality of Pale, winter tourism in Jahorina.
Jahorina is one of the high mountains of the Dinaric system. Jahorina massif is 30 km long, with several peaks, the highest peak is Ogorjelica, 1916 meters above sea level. It is 28 km away from Sarajevo, 200 km from Banja Luka, 320 km from Belgrade and 350 km from Zagreb.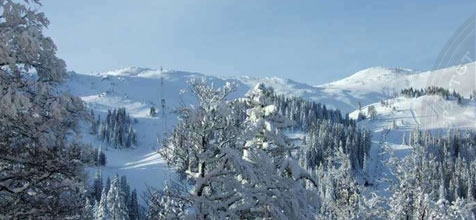 Jahorina is well connected with the International airport in Sarajevo with asphalt road, which is maintained regularly throughout the winter season. It is planed to build a new road from Sarajevo to Jahorina over Trebevic.
Crown of everything that is related to skiing and winter sports in general, are the 14th Winter Olympics, held in 1984. Geographic location, beautiful ski slopes, excellent climate and plenty of snow, make Jahorina very attractive for skiing. Average number of days with snow cover is 175. Depending on snow conditions, the winter tourist season in Jahorina starts from 15 December and lasts until 15 of April.
Guests can use over 20 miles of trails for alpine skiing, connected with the five modern lifts and three ski lifts, total capacity of 7500 skiers per hour, and for the youngest ones there is a baby-lift. Jahorina, with its extensive accommodation facilities, also provides opportunities for congress and conference tourism.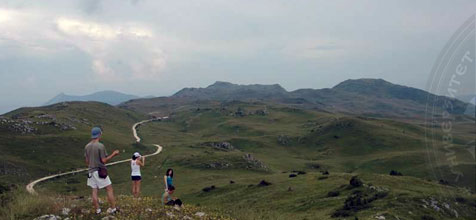 In spring and summer Jahorina's mild climate provides a variety of opportunities for picnics, hikers, hunters, anglers and top athletes.
Jahorina has a number of water sources. Hundred wells and springs like a spider web go to the rivers Miljacka , Zeljeznica and Praca. Clear and cold water of Jahorina's streams and rivers is rich in fish and even the most passionate fishermen can satisfy their passion here.
At the bottom of Jahorina, there is a beautiful picnic area Kadino Vrelo. It is located in the upper flow of the river Praca in unspoiled nature. Gastronomic fest "table of love" is organized here, and each year a local cuisine of this region is presented by over 40 exhibitors from the territory of the Sarajevo-Romanija region.
At the place where meet Ozren and Romanija meet there is Crepoljsko, a favorite place of all who love the unspoiled nature. The hunting lodge, which in no way disturbs the natural environment, you can taste the specialties of our local cuisine.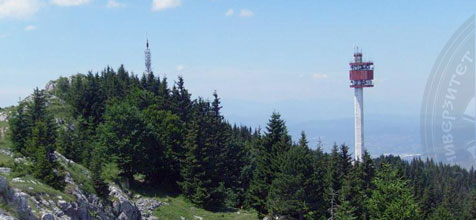 Trebevic is a mountain with the highest peak of 1627 meters and it supplements the Jahorina mountain. Trebevic, an important tourist and recreation center, which was heavily destroyed during the war. Due to the ideal terrain here was built the combined track for bob and sledding, and the competitions in these disciplines were held here in the XIV Winter Olympic Games in 1984. Forests of Trebevic are called the "lungs of the city" are the ideal place for rest and recreation.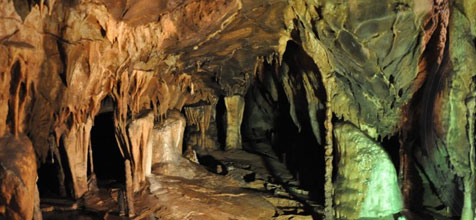 In The Pale municipality area , in Sumbulovac, there is the cave Orlovaca, one of the most significant caves in Bosnia and Herzegovina. Orlovaca is one of the most beautiful pearls, which has been carved and created for millions of years by the hand of God. The cave is rich with stalagmites and stalactites , as well as unique cave columns, that remind of ancient and renaissance palaces. Embellished by a series of beautiful drapery of various forms. The total length of the cave is more than 2.5 km, and there are about 560 meters of concrete paths with modern lighting for tourists.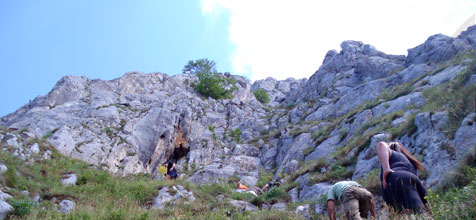 In the area of municipality of Pale on the steep cliffs of Romanija there is Novak's cave (Novakova pecina) , which was named after national hero Starina Novak . The cave is located at an altitude of 1515 m. There is a mountain path leading to the cave and it is properly marked and reinforced with cables because the terrain is quite steep and difficult.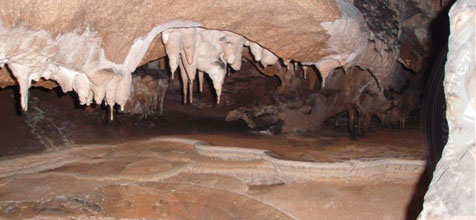 The cave Ledenjaca is located on the spring of Mokranjska Miljacka. The ice in the cave often stays during the summer, so even in the hottest summer months in Ledenjaca you can feel like in the middle of winter.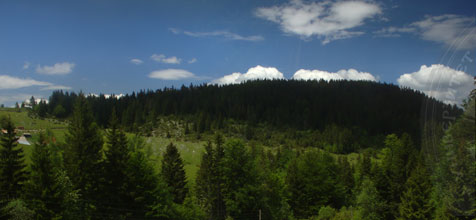 Sarajevo-Romanija region is a great hunting area. In the area of 150 000 hectares, there are six hunting areas with equipped hunting lodges, indoor and outdoor waiting for, arranged hunting paths etc. Hunting gatherings and parties with hunting cuisine take place at hunting lodges "Majdani", "Srndac", "Praca" and hunting lodge "Crepoljsko".
Tourist Organization of East Sarajevo
Dobroslava Jevdjevic Street
+387 57 201 281
+387 57 223 947
turist_ss@paleol.net
www.turizam-isa.ba
Jahorina ski team
www.jahorina-ski.com
Olympic Centre Jahorina
www.oc-jahorina.com